Main content starts here, tab to start navigating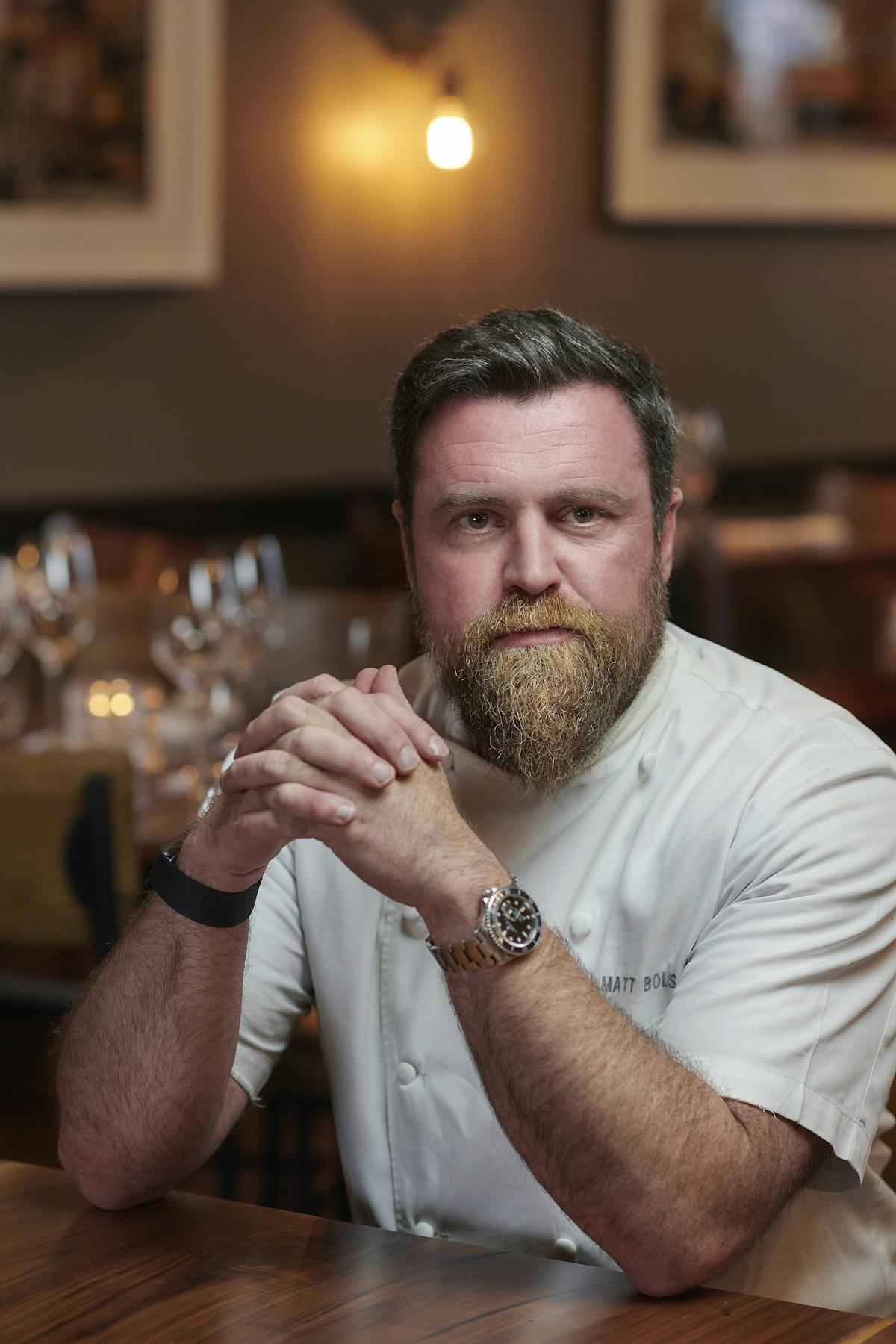 Matt Bolus
Chef & Partner
Matt Bolus takes a hands-on approach to his unique brand of European-inflected Southern cuisine. The Le Cordon Bleu-trained chef insists upon seeing, smelling, and carefully crafting the presentation of each dish that leaves his kitchen. This passion and enthusiasm extends to sourcing the fresh, local, sustainable ingredients that go into his dishes, as well as to the careful curation of the liquor selection at Gertie's Bar, which boasts one of the most impressive collections of rare whiskeys in the U.S.
Bolus marks his greatest professional achievement to date as The 404 Kitchen's 2014 James Beard nomination for Best New Restaurant, but his pedigree stretches back decades, across the Southern United States and Europe. He previously worked as a butcher and fishmonger at FIG in Charleston, SC, and at sous chef stations at The Ocean Room at The Sanctuary Hotel in Kiawah Island, SC, and Little Star in Knoxville, TN before settling in Nashville. In Europe, he held positions at Blagden Fishmongers and Allen's of Mayfair Butcher Shop, both in London. In 2010, Bolus was among the featured sous chefs on Iron Chef of America.
When he is away from the restaurant, Bolus treasures time spent with his wife Kelly, his daughter Delaney, and his son George. He loves cooking, reading, gardening, and most of all, spending time with his beloved family and friends.